Sell Your Stuff
America's Super Pawn
Sell your stuff
Many previously enjoyed items may now be cluttering your living and storage space. America's Super Pawn offers convenient and valuable services that allow you to sell unneeded items for cash or exchange them for other items. This program was initiated to provide families with instant spare capital and it's an easy way to update your lifestyle.
You can bring goods, such as jewelry, gold, platinum, diamonds, broken gold, tools, electronics, musical instruments, car stereos, buses, cars, motorcycles, ATVs, boats, jet skis, RVs and many other valuables into America's Super Pawn and we will evaluate each item and provide you with cash in minutes. You end up with extra spending money, a more organized living space, and helping other families with getting items they need. America's Super Pawn has been voted Best Pawn Shop by The Herald Tribune for the last 3 years.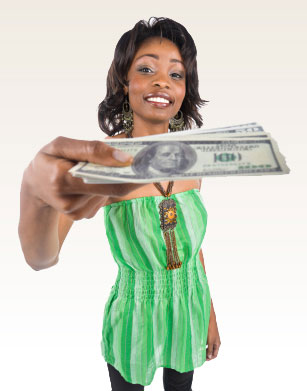 "The guys in there they really make you feel at home, they know your name, and what you were looking for last time you were there, they held this really nice reel for me for two weeks."
– Mario C., Bradenton.
Sell Your Jewelry
Selling jewelry, diamonds, and gold can be very confusing. However, our trained staff at America's Super Pawn will walk you through each step of the process so you become an informed consumer. We will answer all your questions and provide you with information on what your options are.
Sell Your Car
At America's Super Pawn, we even buy your car, truck, van, SUV, RV, or motorcycle. We're your car experts who pay you cash on the spot. We are fully licensed, bonded, and insured. The process couldn't be easier!
You call us or visit our store
We evaluate your car
We pay you cash
We make this process very easy for you. America's Super Pawn has been voted Best Pawn Shop by Herald Tribune for the last 3 years.
How Selling Works
Selling your unwanted items at America's Super Pawn is very easy. Our friendly staff is trained to evaluate your items so you get the most money. We trust that when you walk out happy you will recommend us to your friends and family. Keep in mind that items age and so does their value. We'll value your items based on market demand and condition, and pay you accordingly.
Our stores are designed to buy and sell at great volume. We buy premium and we sell at a great deal. Because we do many transactions every day we're able to provide you with top dollar on your items. The process is very easy. You can call us with questions or just visit one of our stores. Come and visit America's Super Pawn and see why The Herald Tribune has voted us as Best Pawn Shop for the last 3 years.
To make this process very easy, you can submit information on our website for items you're looking to sell and we'll call you with a quote. Stop by one of our locations in Bradenton and Sarasota, Florida, call for more information, or simply submit your list and we'll be in touch with price estimates. No appointment needed!
We Sell, Trade & Loan Over
Jewelry * Cars * Motorcycles * Electronics * Tablets * Tools * Televisions * Stereos * Musical Instruments * Computers * And more!